About Us
Pizza and pasta dishes are served with the freshest ingredients by Amigos Pizzeria. We are located at 731 South Road, Black Forest SA, and we offer both pickup and delivery services on all days of the week. Our menu offers a plethora of Italian dishes, which will surely make your mouth water. Our popular dishes include the Meat Classic, BBQ Chicken, Supreme, Garlic Cheese Bread, Chicken Parmigiana and our famous Bravo Gelato. We also have meal deals and half n half available as well as desserts and drinks. To view our complete menu, click on the order online button now and have your food either picked up or delivered hot and fresh at your location.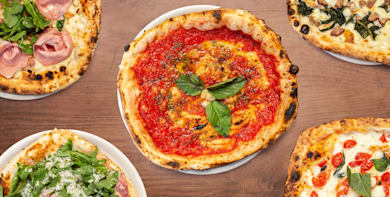 Reviews
bkj
"Amigo's Pizzas are the best! Great varieties and well priced."
Susan
"Burgers were pretty average. Onion rings were good."
We deliver to
5000 Adelaide, 5031 Mile End, 5031 Mile End South, 5031 Thebarton, 5031 Torrensville, 5032 Brooklyn Park, 5033 Cowandilla, 5033 Hilton, 5033 Marleston, 5033 Richmond, 5033 West Richmond, 5034 Clarence Park, 5034 Goodwood, 5034 Kings Park, 5034 Millswood, 5034 Wayville, 5035 Ashford, 5035 Black Forest, 5035 Everard Park, 5035 Forestville, 5035 Keswick, 5037 Glandore, 5037 Kurralta Park, 5037 Netley, 5037 North Plympton, 5038 Camden Park, 5038 Plympton, 5038 Plympton Park, 5038 South Plympton, 5039 Clarence Gardens, 5039 Edwardstown, 5039 Melrose Park, 5040 Novar Gardens, 5041 Colonel Light Gardens, 5041 Cumberland Park, 5041 Daw Park, 5041 Panorama, 5041 Westbourne Park, 5042 Bedford Park, 5042 Clovelly Park, 5042 Pasadena, 5042 St Marys, 5043 Ascot Park, 5043 Marion, 5043 Mitchell Park, 5043 Morphettville, 5043 Park Holme, 5044 Glengowrie, 5044 Somerton Park, 5045 Glenelg, 5045 Glenelg East, 5045 Glenelg North, 5045 Glenelg South, 5046 Oaklands Park, 5046 Warradale, 5047 Seacombe Gardens, 5047 Sturt, 5048 Dover Gardens, 5048 Hove, 5048 North Brighton, 5061 Hyde Park, 5061 Malvern, 5061 Unley, 5061 Unley Park, 5062 Clapham, 5062 Hawthorn, 5062 Kingswood, 5062 Lower Mitcham, 5062 Torrens Park, 5063 Eastwood, 5063 Frewville, 5063 Fullarton, 5063 Highgate, 5063 Parkside, 5064 Myrtle Bank, 5950 Adelaide Airport