About us
Pizza and pasta dishes are served with the freshest ingredients by Amigos Pizzeria. We are located at 731 South Road, Black Forest SA, and we offer both pickup and delivery services on all days of the week. Our menu offers a plethora of Italian dishes, which will surely make your mouth water. Our popular dishes include the Meat Classic, BBQ Chicken, Supreme, Garlic Cheese Bread, Chicken Parmigiana and our famous Bravo Gelato. We also have meal deals and half n half available as well as desserts and drinks. To view our complete menu, click on the order online button now and have your food either picked up or delivered hot and fresh at your location.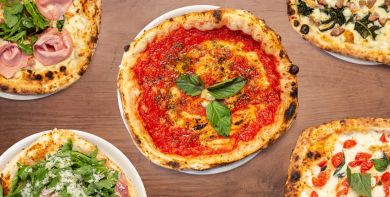 Reviews
Emily
"Very yummy."
16/02/2020
Carolyn
"My meal was really lovely, the delivery guy was very nice. Excellent dinner."
2/02/2020
Anne
"Amigos is my always reliable local pizzeria. Great food and great service."
19/01/2020
Stewart
"Fantastic pizza as always, and never late! Definitely recommended!"
31/12/2019